Stuck in the insanity cycle but don't know how to stop? Do you find yourself controlled by the people and circumstances around you?
Take comfort in knowing you are not alone, you just need help learning what you are doing, why you are doing it, and how to react in better ways. That is the point of Journey Forward for Life: to equip you with the knowledge and tools you need so you don't have to be a victim to the people and situations around you. Some of you can do this simply through the Journey Forward Workbook. Some, if you're like me, need all the help you can get. That's why I developed the following Workshops and Courses. I will also be offering a Retreat in 2021. To find out about that or any of my offerings, sign up for my Newsletter!
WORKSHOPS & COURSES
Workshops and Courses are useful for discovering new ways of thinking and functioning. Sometimes we learn best by reading, hearing, and doing. Workshops and Courses give you the opportunity to do all three. You might not be sure about participating at this level. One way to find out if you might benefit is by trying one out risk free. That's what the Awareness Course is for. It is no cost to you and yet filled with useful information. You can apply what you learn right away. It's not a teaser with some of the info but leaves you hanging. You will learn what Awareness is, why it is beneficial, and how you can apply it in your daily life. It even includes homework sheets you can print. Just click on the icon below. It will take you to the workshop hosting site, Teachable. Just follow the prompts to sign up and you'll be on your way toward developing Awareness.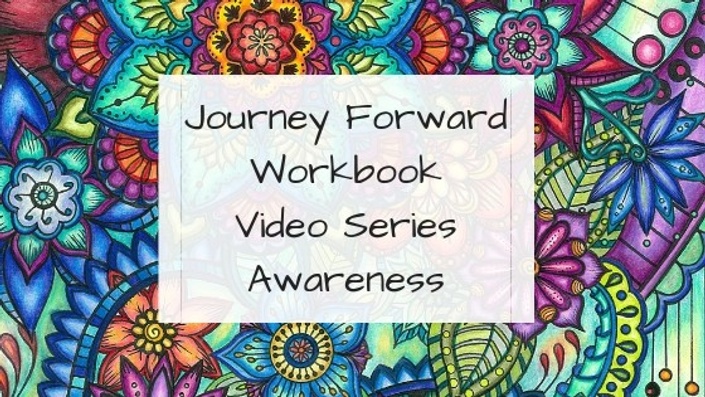 For those who have already completed the Awareness mini-course and want to move on, you can choose to purchase the Journey Forward Workbook Video Series course for just $100. Are you stuck in the swirl of feeling inadequate? Do you try to change but fail again and again? This course takes you through all the steps in the Journey Forward Workbook. Each module has a teaching video and downloadable homework sheets. You will learn how to Process Thoughts & Emotions in a healthy way. You will gain insight into Codependency & Boundaries, how these concepts connect, what you can do about your own codependent tendencies, and defining your boundaries. Self Care and Community are addressed as critical components of healthy growth. It all culminates in the final module, Neural Pathways, where you learn how to stop unhealthy ways of functioning with yourself and others. This is a powerful learning tool, you get a lot for your money. Just click on the icon below to get started!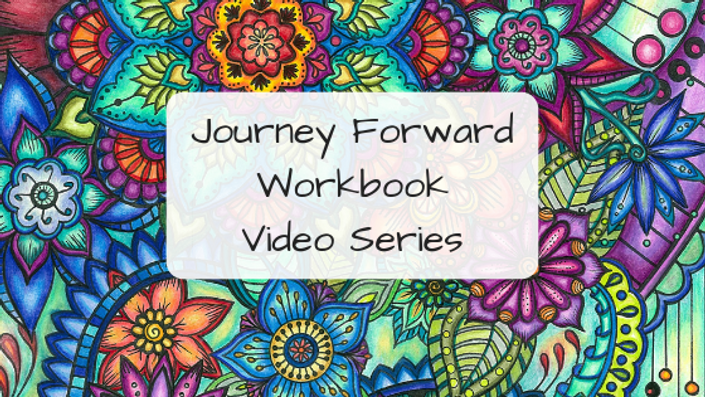 ONLINE WORKSHOPS
Online Workshops provide a low investment opportunity to be "in person" yet in the comfort of your own home. All you need is a computer, tablet or smartphone, and wifi. The workshops for 2020 cost $30 for 90 minutes of time with Karen as she guides you toward how you can gain more control over yourself and stop being a victim to the people and situations around you. The topics will vary throughout the year since the ways in which we are controlled vary.
The Online Workshops start with focused teaching: knowledge is power! Have a journal or something to write in because Karen will ask specific questions so you can reflect on what you're learning and how it applies to your life, really, not just some hypothetical situation but what you face each day. This is followed by a live Q & A. Let's face it, any kind of realization about ourselves and how we can change is bound to bring up questions. Why not give yourself the gift of 90 minutes? You might walk away with a new or renewed intent to actually live your life free from the power of other people and situations!
The first Online Workshop for 2020 is:
Power Over Circumstances
Monday April 6, 2020 7:00-8:30pm MST
We have situations in our lives that we cannot change like a diagnosis or those we won't change: our spouse, where we live, our job, our family. Is it possible to live at peace within our circumstances? I believe it is! Come join me to find out how.  Cost $30.